Managed IT Services
That Are Easy To Live With
Hear the story of what makes Adaptive different in their approach to Managed IT Services in Vancouver.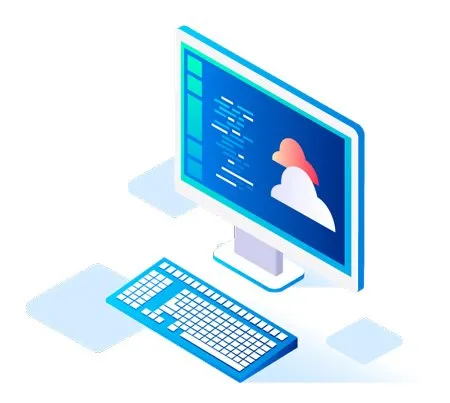 We deliver 24-7 Monitored IT Services with a fixed monthly budget giving you the peace-of-mind you need at a price that's less than you'd expect. We make sure your systems are running at peak efficiency; if there's a problem, we take care of it at no additional cost to you.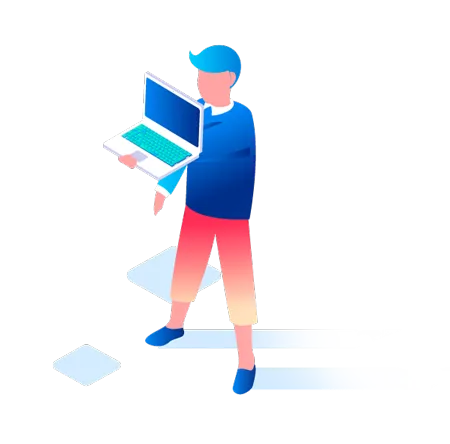 Get the insight into your network that you need, from troubleshooting to fine-tuning. We consult for multi-million dollar public companies, hotels, hospitals, financial institutions, and insurance companies across Vancouver, Canada and the United States. We'll bring that same expertise to you.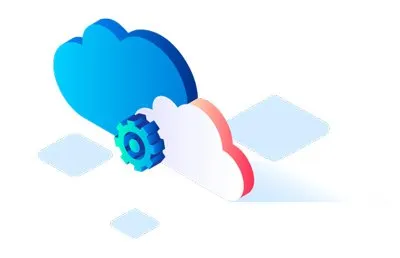 Cloud Services give you the power of Enterprise level services at a fraction of the cost of an in-house system. We offer the next wave of business cloud services, helping you take the next step in business applications without the hardware overhead.
Let us take care of all the maintenance, monitoring, anti-virus, break-fix, and backup monitoring so that you can take care of your organization.
Don't worry about the clock. If you have a problem, it's covered in your agreement. No matter how big or small the issue, you can call, email or create a ticket and get a resolution.
We take care of all the patching for Microsoft, Third Party applications like Java and Adobe products, and our maintenance runs in off peak times.
When you phone us, a person answers, not a machine. We don't want to deal with auto-attendants, and neither do you. Our help desk professionals are the ones who answer the phone, so the person you talk to can fix your issue then and there.
We proactively monitor your systems and prevent problems before they can even cause downtime. Our technicians are always watching their dashboards to make sure your network stays healthy.
Remote and On-site Service
Get a primary technician that will make regular site visits to establish relationship, train your staff, and fix issues, as well as a helpdesk that's always available to you.
Our tools allow us to provide you accurate and timely reporting on trends, asset management or security at any time.
Here's what people have to say about working with us.
John Cooper
Lucha Verde | Entrepreneur

"I've worked with Adaptive Technical on multiple business projects and I couldn't have been happier with their performance. I'm not particularly tech savvy, but I know what I want things to do. They did an excellent job of laying out exactly what needed to be done (in terms I could understand), laying out my options, and executing the plan. They made it easy for me so I could focus on my business. Without question, I recommend them for all things tech and I will continue to work with them on all subsequent projects."
Stephen Schwartz
Burns Fitzpatrick LLP | Partner

"As a mid-sized law firm we need to be confident in the reliability and security of our computer systems. We have been using Adaptive for our IT implementation and support for more than 5 years. We have been pleased with the services they have provided. Installations, including a significant server and backup replacement have been conducted in accordance with their projected timeframes and on budget. They have been proactive in terms of keeping on top of preventative maintenance and have been extremely responsive when issues have come up. When a new institutional client sought confirmation of our system's security, they assisted us in setting up a third party security audit and implementation of the recommended enhancements."
Steven Wright
Terracom Systems | Owner

"Used Adaptive to migrate our own hosted exchange to Office 365 and the service was great. Would definitely recommend."
Deborah Welsh
St. Matthew's Elementary | Principal

"Working with Adaptive has been very positive. They have been very helpful, troubleshooting our IT issues in a relatively prompt manner. They have also been very good getting us information about devices we are planning to purchase. Adaptive has also gone above and beyond helping troubleshoot network issues. Overall, I would be pleased to recommend Adaptive to other organizations."
Karen Baillie
Menno Place | CEO

"I have worked with members of the Adaptive team for over 10 years. I have always found them to be professional, accommodating, patient with my not to smart questions and a pleasure to work with. They have always been innovative and forward thinking being solutions oriented and customer focused. I would not hesitate to give a reference for this company as they have a high level of integrity and professionalism."
Melinda Eddy
InsureBC | Controller

"Have known Ian Sutherland and Stefan Neuberg for almost 20 years, and can't say enough good things about their company. Happy to provide a reference/recommendation. Ian and Stefan dealt with InsureBC, when it was just a handful of brokers, and provided the same level of service as they do know, when dealing with more than 100 branches, in several countries. Couldn't be happier for their well deserved success!"
Mar Andersons
Adplay.ca | Founder

"Adaptive has helped us in the usual ways for many years. Recently our site was completely under siege with a phishing attack! Ian and his team not only solved the problem quickly, dealing with them was a dream. They were compassionate to my particular situation and were a pleasure to work with! Very lucky to be working with Adaptive!"
READ THE LATEST INFORMATION
Cybersecurity
Cyber insurance is changing fast, and the market has never been more competitive. While most organizations are covered by some form of cyber coverage already
Read More »
Service
Managing a client base of over 100 organizations, with almost 3500 systems is no small feat. Like any MSP, we use tools to achieve that
Read More »
Service
This is a subject we think about a lot. The relationship that you have with your MSP relies upon trust. You have to trust that
Read More »
Getting started with Adaptive
Find out if we're the right fit for you and get in touch today.